My Blog
Posts for: September, 2017
By Swanlund Dentistry
September 28, 2017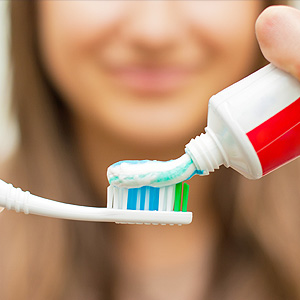 Confused about which toothpaste to buy? You're not alone — we're all regularly confronted with multiple choices when we shop.
But you can simplify your decision-making process by first remembering that toothpaste has one main objective: helping to break down and remove dental plaque when you brush. Plaque is a thin film of bacteria and food particles that if you don't remove through brushing and flossing could trigger tooth decay or periodontal (gum) disease.
Toothpastes contain abrasives and detergents to help make this possible. Abrasives like hydrated silica are gritty substances that work with the mechanical brushing action to loosen plaque. Detergents (usually sodium lauryl sulfate) help loosen and break down particles on your teeth that won't otherwise dissolve with water alone. The combination of these ingredients and daily brushing action enables you to remove a substantial portion of plaque from your teeth every day.
These ingredients (along with others to retain moisture and bind everything together) are the foundation of any toothpaste. There are other additives, however, that you may also want to consider. The most important is fluoride, a naturally-occurring chemical proven to strengthen enamel against tooth decay. If you're interested in a brighter smile, you can also look for bleaching agents that may help whiten some enamel staining. And, of course, there are various flavors to suit your taste.
You'll also want to pay attention to ingredients if you have special concerns. If you have sensitive teeth, your dentist may recommend particular brands that help reduce discomfort. You'll also want to be on the lookout for ingredients that you may be allergic to like the aforementioned sodium lauryl sulfate or flavors like cinnamon. Be sure to read the ingredients label if you have known issues with certain substances.
And while you're reading the packaging look for one more thing — the American Dental Association Seal of Approval. This seal means any manufacturer claims for lower occurrences of cavities or other effects by that toothpaste have been independently verified.
It can be overwhelming amid all the product messaging to decide which toothpaste is right for you. But by knowing these basic facts about toothpaste, you can feel more confident choosing the right one to help keep your teeth and gums clean and healthy.
If you would like more information on oral hygiene products, please contact us or schedule an appointment for a consultation. You can also learn more about this topic by reading the Dear Doctor magazine article "Toothpaste: What's in it?"
By Swanlund Dentistry
September 13, 2017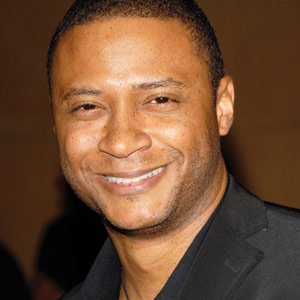 Can you have healthy teeth and still have gum disease? Absolutely! And if you don't believe us, just ask actor David Ramsey. The cast member of TV hits such as Dexter and Arrow said in a recent interview that up to the present day, he has never had a single cavity. Yet at a routine dental visit during his college years, Ramsey's dentist pointed out how easily his gums bled during the exam. This was an early sign of periodontal (gum) disease, the dentist told him.
"I learned that just because you don't have cavities, doesn't mean you don't have periodontal disease," Ramsey said.
Apparently, Ramsey had always been very conscientious about brushing his teeth but he never flossed them.
"This isn't just some strange phenomenon that exists just in my house — a lot of people who brush don't really floss," he noted.
Unfortunately, that's true — and we'd certainly like to change it. So why is flossing so important?
Oral diseases such as tooth decay and periodontal disease often start when dental plaque, a bacteria-laden film that collects on teeth, is allowed to build up. These sticky deposits can harden into a substance called tartar or calculus, which is irritating to the gums and must be removed during a professional teeth cleaning.
Brushing teeth is one way to remove soft plaque, but it is not effective at reaching bacteria or food debris between teeth. That's where flossing comes in. Floss can fit into spaces that your toothbrush never reaches. In fact, if you don't floss, you're leaving about a third to half of your tooth surfaces unclean — and, as David Ramsey found out, that's a path to periodontal disease.
Since then, however, Ramsey has become a meticulous flosser, and he proudly notes that the long-ago dental appointment "was the last we heard of any type of gum disease."
Let that be the same for you! Just remember to brush and floss, eat a good diet low in sugar, and come in to the dental office for regular professional cleanings.
If you would like more information on flossing or periodontal disease, please contact us today to schedule an appointment for a consultation. You can also learn more by reading the Dear Doctor magazine article "Understanding Gum (Periodontal) Disease."