My Blog
Posts for: May, 2016
By Swanlund Dentistry
May 18, 2016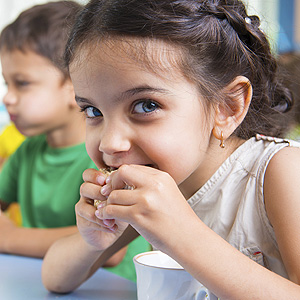 While you do all you can to provide your child healthy meals and snacks at home, they still face tempting choices for unhealthy fare when they're away. Unfortunately, their school campus could be one of those places with food choices that raise their risk for dental disease.
Thankfully, that situation is beginning to change. The U.S. Department of Agriculture (USDA) issued regulations a few years ago tightening minimum health standards for snacks available on school grounds. Called the Smart Snacks in Schools initiative, it promotes whole grains, fruits, vegetables and low-fat dairy products, while discouraging snacks with empty calories, fat, sugar and excessive salt. This is good news in particular for preventing tooth decay in children and teenagers.
Unfortunately, the initiative may not go far enough. There are a few "loopholes": it allows for chocolate milk with added sugar as long as it's fat-free; high schools can also sell beverages like sports and energy drinks, which are low in sugar but high in enamel-harming acid. So, although the general nutrition of snacks in schools may be improving, you should still remain alert to poor choices that may fall through the cracks.
For one thing, you can advocate for better nutrition policies in your child's school. The USDA initiative is a minimum standard — schools can exceed them and eliminate borderline snacks allowed under the federal regulations.
You can also provide your child snack alternatives to the school vending machine. A little creativity and fun can go a long way: a dash of cinnamon or parmesan cheese on popcorn instead of butter; finger sandwiches made of real cheese on whole-grain bread (with some whimsical shaping with a cookie-cutter); or bite-sized fruits and vegetables like grapes, baby carrots or nuts. The more healthy (and enjoyable) snacks you can send with them, the less chance they'll turn to a less nutritious choice in the vending machine.
A healthier approach to snacking depends on setting good examples, providing ample selections and accentuating the positive about healthy foods. Choosing nutritious foods, at home and away, is a key building block for healthy teeth and gums.
If you would like more information on nutrition and dental health, please contact us or schedule an appointment for a consultation. You can also learn more about this topic by reading the Dear Doctor magazine article "Snacking at School."
By Swanlund Dentistry
May 03, 2016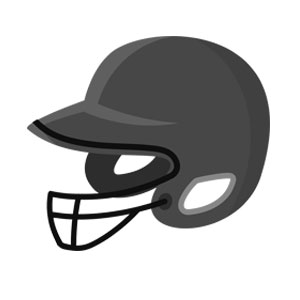 For major-league slugger Giancarlo Stanton, 2014 was a record-breaking year. After the baseball season ended, he signed a 13-year, $325 million contract with the Miami Marlins — the biggest deal in sports history. But earlier that same year, Stanton suffered one of the worst accidents in baseball: He was hit in the face by an 88-mph fastball, sustaining multiple fractures, lacerations, and extensive dental damage.
After the accident, Stanton didn't play for the remainder of the season. But now he's back in Spring Training… and he's got a not-so-secret weapon to help protect him against another injury: A custom-made face guard designed to absorb impacts and keep him from suffering further trauma.
As sports fans, we're glad that Stanton was able to overcome his injury and get back in the game. As dentists, we'd like to remind you that you don't have to be a major-league player to feel the harmful effects of a sports injury — and you don't have to look far to find a way to protect yourself. In fact, you can get a custom-made mouthguard right here at the dental office.
Mouthguards have a long tradition in sports like football, boxing, and hockey. But did you know that far more Americans are injured every year playing "non-collision" sports like basketball, baseball — and even bicycling? And it doesn't take a major-league fastball to cause a dental injury: The highest incidence of sports-related dental injuries occurs in 15-to-18-year-old males. In fact, about one-third of all dental injuries among children stem from various types of sports activities. These injuries may result in countless hours being lost from school and work, and cost significant sums for treatment and restoration.
Mouthguards have a proven track record in reducing dental and facial injuries: They are capable of absorbing the energy of a blow to the mouth, and dissipating it in a way that prevents damage to facial structures and teeth. But not all mouthguards are created equal: Custom-fabricated mouthguards, which are produced from an exact model of your mouth made right here in the dental office, offer by far the best protection. They fit better and safeguard the teeth more fully than any off-the-shelf or "boil-and-bite" type can. Plus, they're more comfortable to wear. And let's face it: No mouth guard can protect your teeth if you don't wear it.
What's more, some recent studies indicate that custom-made mouthguards may offer significant protection against concussion. An increasing awareness of the dangers that concussion may pose to athletes is one more reason why we recommend custom-made mouthguards to active people and their families.
To get his face guard, Giancarlo Stanton reportedly went to a specialist sporting-goods manufacturer in Illinois, and paid around $1,000. But you can get a custom-made mouthguard for yourself or your loved ones right at our office for a fraction of that price. And the peace of mind it can give you is… priceless.
If you have questions about custom-made mouthguards, please contact us or schedule an appointment for a consultation. You can learn more by reading the Dear Doctor magazine articles "An Introduction to Sports Injuries & Dentistry" and "Athletic Mouthguards."